Date nights are crucial to any relationship, but why stick to the same old dinner-and-a-movie routine when you can spice things up with a little scare factor? That's right, scary things make great date nights, and you're about to find out why!
From haunted houses to spooky movies and more, keep reading to discover fun date night ideas that will keep the spark alive this fall.
Why Are Date Nights Important?
If you think date nights are a waste of time, think again! Couples therapists agree: fun date nights are essential. Here are just a few reasons why.
Date nights allow couples to connect on a deeper level outside of their daily routine.
Dates give couples the space to focus solely on each other without distractions.
Regular date nights prevent boredom or stagnation in a relationship by providing a sense of novelty and excitement.
Date nights can improve communication and problem-solving skills as couples navigate new experiences and make decisions together.
Making time for regular date nights can reduce stress and increase overall satisfaction in a relationship.
Now you're convinced, so onto the fun stuff! What should you do on your next date night? Kersey Valley has you covered with great ideas galore!
Are you looking for great date nights in Greensboro, NC?
Come to Kersey Valley for dozens of exciting activities!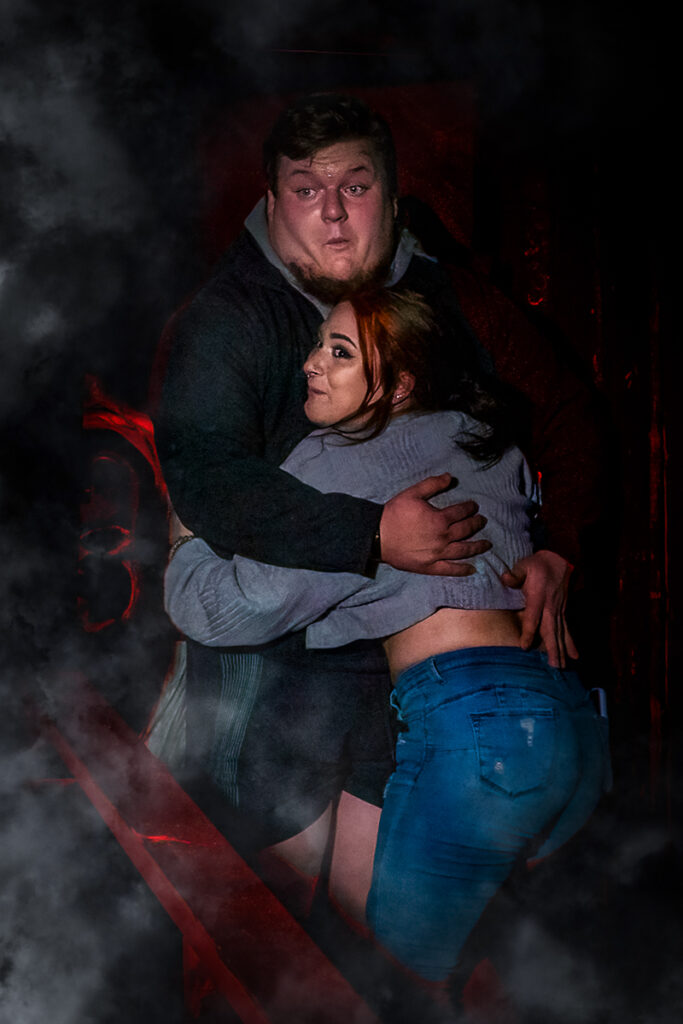 7 Great Date Ideas That Are Perfect for Fall
Fall is a romantic season that offers endless possibilities for fun and creative dates. Here are seven of the best date night ideas to try.
Watch a scary movie. With Halloween around the corner, it's the perfect time to cuddle up on the couch and watch a scary movie. Choose a classic horror film or opt for something more recent.
Pick pumpkins. Spend an afternoon picking the perfect pumpkins for carving. If you come to Kersey Valley, you can also grab a mug of hot apple cider or apple cider donuts.
Go for a hike. Fall is the perfect time to explore nature and enjoy the beautiful autumn colors. Choose a local trail and spend the day hiking in the crisp fall air.
Brave a corn maze. The couple that gets lost together stays together! Work to navigate the maze and enjoy the sense of accomplishment when you make it out.
Visit an apple orchard. Fall is apple season, so why not plan a trip to a local apple orchard? You can pick your apples, then use them to make your favorite treats.
Plan a trip to a local carnival. Fall carnivals are full of fun and excitement, from rides and games to cotton candy and funnel cakes. Spend the day together enjoying the festivities and winning prizes for each other. Psst… Kersey Valley offers a full day of fall fun for friends and family of all ages.
Head to a local haunted attraction like Kersey Valley. If you're looking for something a little spookier, plan a visit to a haunted attraction like Kersey Valley Spookywoods. Hold onto each other tight as you explore haunted houses, hayrides, and all of the creepy scenes.
Why Scary Date Nights Make Great Date Nights
On the fence about planning a spooky adventure with your sweetie? Whether you're searching for first date ideas at night or planning your hundredth date, spooky attractions like haunted houses and ghost tours provide a unique experience that will have you clinging to each other in fear — or for comfort, whichever comes first.
But why do scary things make great date nights? Well, for starters, when you're scared, your guard comes down, and you become more vulnerable with your partner. This vulnerability can lead to a stronger connection. Plus, the adrenaline rush from a scare can create a natural high that boosts your health and leaves you feeling more connected to your partner.
Come to Kersey Valley to Enjoy a Spooky Night of Romance
If you're looking for good date night ideas this fall, visiting Kersey Valley's Spookywoods is a must-try Halloween experience. This spooky attraction offers the perfect blend of scares and romance, so you can hold each other tightly as you navigate haunted houses, a terror tram rides and more spooky stuff.
Are you in? Book your visit now!
I'm Ready for a Night of Thrills!